As a certified network design and installation company providing bespoke and innovative cabling solutions, we are able to offer the highest quality installations supported with a 25-year manufacturers warranty.
Providing a nationwide installation and maintenance service encompassing telephony, networks, fibre optic and power cabling, with projects ranging from small single office installations to large multi-thousand outlet rollout contracts incorporating both Category 5e & 6 Telephony Fibre to the Desk and Fibre LAN and WAN cabling.
Our staff are fully trained and experienced in all aspects of working environments including:
New builds- Listed buildings- Hospitals- Manufacturing- Education- Dealing rooms- Occupied offices
For a quick, no obligation quotation use our Quick Quote Form.
Our Detailed Quote Form allows you to specify more precisely your requirements.
INSTALLATION SERVICES:
Category 5e
Category 6
Category 6a
Category 7
Fibre OM1, OM2, OM3, OM4, OS1 OS2
Telephony
ASSOCIATED SERVICES:
Cable Audits
Cable Testing
Fibre Testing
Computer Room Alterations
Fault Rectification
Maintenance
Mains Power
Moves and Changes
Site Surveys
Pre-terminated Cabling
Copper and Fibre Patch Leads
Computer Room Cabinets
Server Racks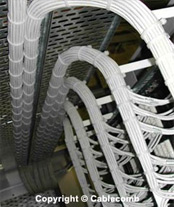 Installed to BS50174